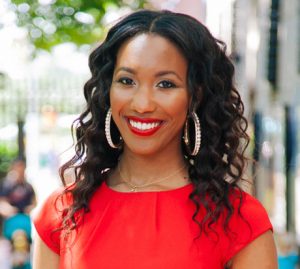 Joi-Marie McKenzie is an entertainment and lifestyle writer for ABC News.
She is also the author of The Engagement Game, out now. McKenzie scored her book deal by happenstance — after sending 20 pages of her memoir to an editor for feedback that editor turned around and offered her a deal.
McKenzie is also the creator of The Fab Empire, an award-winning website that covers society, celebrities and local events in various cities around the U.S.
Previously, she has freelanced for publications including The Afro American Newspaper, Clutch Magazine, NBC New York and NBC Washington.
McKenzie is an in-demand panelist and workshop facilitator. She has spoken about blogging, growing an audience online and social media topics at Columbia University, University of Maryland College Park, Howard University, LIM College, Blogger Week, and Blogalicious.
McKenzie attained a Master of Science in Digital Media from Columbia University's Graduate School of Journalism and a Bachelor of Arts from the University of Maryland, College Park.