About Me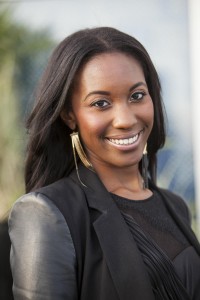 Joi-Marie McKenzie is an entertainment and lifestyle writer for ABC News. She has been an important part of the team that has won national Edward R. Murrow Awards.
She is also the author of The Engagement Game, set to be published by Hachette Book Group in 2017.
McKenzie is also the creator of The Fab Empire, an award-winning website that covers society, celebrities and local events in various cities around the U.S. McKenzie, with her team of contributors and photographers, has successfully created a brand that speaks to the needs of young urban professionals.
Previously, she has freelanced for publications including The Afro American Newspaper, Clutch Magazine, NBC New York and NBC Washington.
McKenzie has been featured in many publications, including Marie Claire, ESPN.com, ESSENCE.com, Black Enterprise, Rolling Stone, and The Washington Post.
In 2013, McKenzie was named by the Washington City Paper as one of 20 people who "make D.C. what it is," and in 2012 she was named one of six D.C. tastemakers to know by the Washington Post. That same year, Guest of a Guest named her among Washington, D.C.'s "Most In-Demand Hostesses and Socialites." She was also part of "The 20," NBC Washington's list of leading community voices in social media. McKenzie was also named one of "30 Black Women Bloggers You Should Know" by For Harriet in 2011 and was listed as one of Clutch Magazine's Top 50 Amazing Tech Tastemakers of 2010.
McKenzie is an in-demand panelist and workshop facilitator. She has spoken about blogging, growing an audience online and social media topics at Columbia University, University of Maryland College Park, Howard University, LIM College, Blogger Week, and Blogalicious.
McKenzie attained a Master of Science in Digital Media from Columbia University's Graduate School of Journalism in May 2011.